Serving the tax needs of individuals and small businesses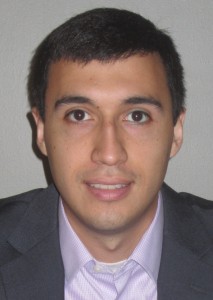 Starzyk CPA, LLC specializes in tax planning, preparation, and consulting for individuals and small businesses. Taxes can be complicated, but with a Certified Public Accountant (CPA) at your side, life gets easier. Read more about me and my experiences here.
Whether you are an independent contractor, Uber driver, first-time homeowner, or the owner of a start-up or small business, I can help. Following is a list of some of the types of clients I serve (be sure to check out my testimonials page):
• Rideshare (Uber, Lyft, etc.) drivers and delivery (DoorDash, UberEATS, etc.) drivers
• Homeowners (some with rental properties or airbnb rentals)
• Sole Proprietors / Independent contractors / Freelancers
• Individuals and small businesses that require a multi-state tax return
• Small family owned businesses
Whether you are an individual, small business owner, or just have some tax questions, be sure to check out my products and fees and get in touch with me today for your FREE consultation.
If you are one of the millions of people who are taking part in the sharing economy, check out my sharing economy tax blog or browse my articles by category for free and useful information. I am a sharing economy CPA and am dedicated to helping individuals and businesses navigate this exciting new area. Check out some of the following articles:
• Everything You Need to Know About Rideshare Taxes
• Deductible Miles for a Rideshare Driver
• Do I Need to Make Quarterly Estimate Payments?
• Turo Tax Deductions and Other Car-Sharing Tax Expenses
Please note: though I make every effort to provide accurate information, tax laws are constantly changing. All information on my website is intended to be used only as a guide. Your situation may be different. As always, you should speak with your tax professional for advice.